1918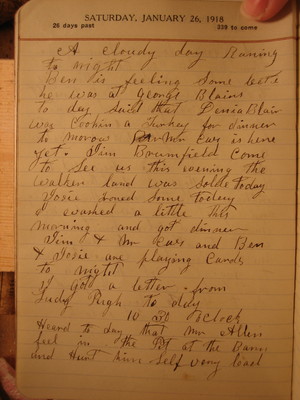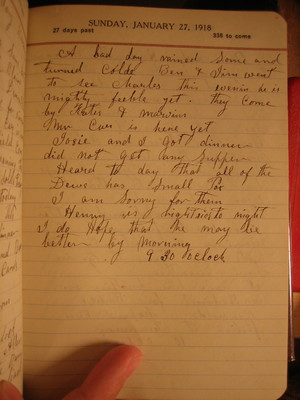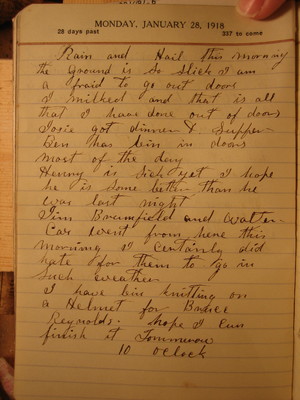 Rain and hail this morning. The ground is so slick I am a fraid to go out doors.
I milked and that is all that I have done out of doors. Josie got dinner and supper. Ben has bin in doors most of the day.
Henry is sick yet I hope he is some better that he was last night.
Jim Brumfield and Walter Carr went from here this morning I certainly did hate for them to go in such weather.
I have bin knitting on a helmet for Bruce Reynolds. Hope I can finish it tomorrow.
10 oclock
Last edit almost 11 years ago by
Ben Brumfield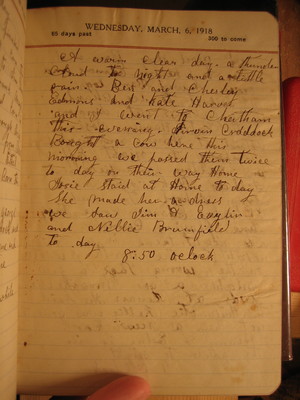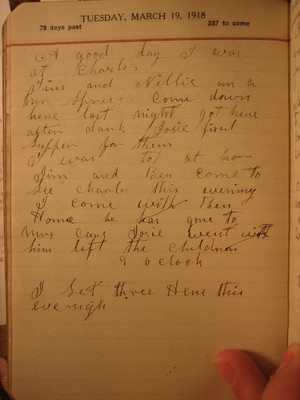 A good day. I was at Charles.
Jim and Nellie and a Mr Spruce come down here last night got here after dark. Josie fixed supper for them.
I was not at home. Jim and Ben come to see Charles this evening. I come with Ben home. He has gone to Mrs Carrs. Josie went with him left the children.
9 oclock
Last edit almost 10 years ago by
Ben Brumfield