1918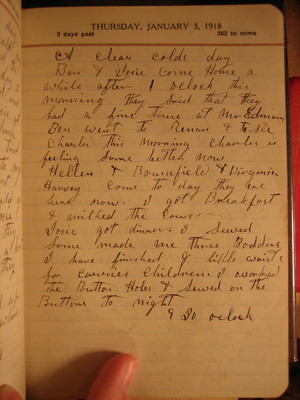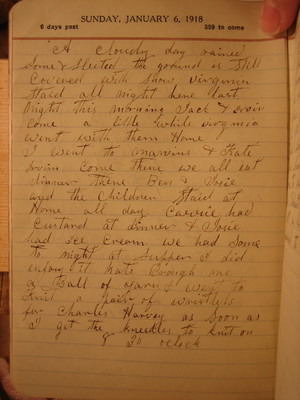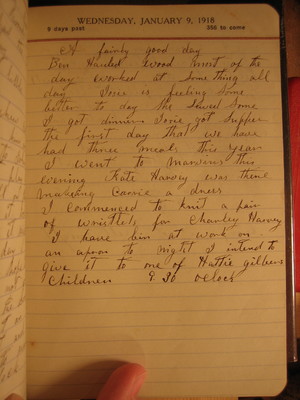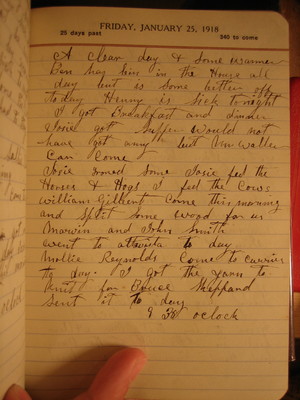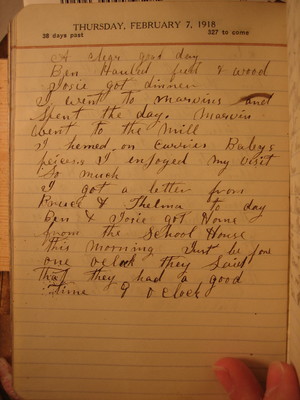 A clear good day.
Ben hauled feed and wood. Josie got dinner.
I went to Marvins and spent the day. Marvin went to the mill.
I hemed on Carries babys pieces. I enjoyed my visit so much.
I got a letter from Bruce and Thelma to day. Ben and Josie got home from the School House this morning just be fore one oclock. They said that they had a good time.
9 oclock
Last edit over 12 years ago by
Ben W. Brumfield
Displaying Page 1 - 5 of 345 in total