About

Works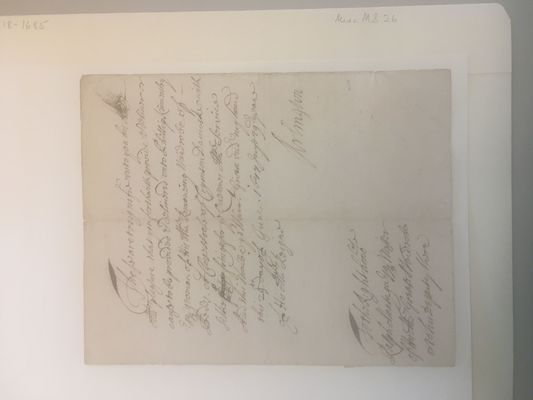 Document addressed to "Ralph Montagu, Esq, Master of His M'tys Great Wardrobe" to furnish "a Close Hoope of Crymson Damaske with silke fringe for the Queen's M'tys Service." Artington was Lord Chamberlin (1674-1685) to Charles II of England; Montagu was Master of the Great Wardrobe (1672-1685).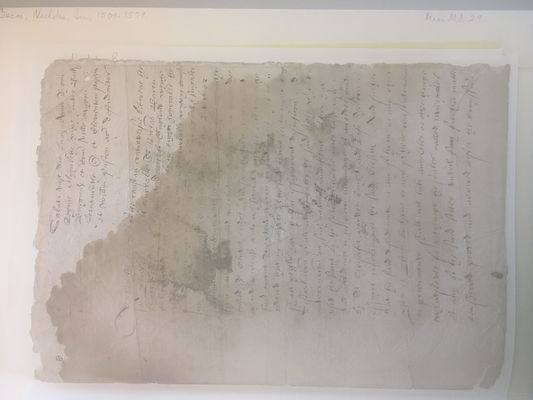 Letter, 1577 Jun. 8 (ms., damaged) to an unknown individual concerning a "cause in controversie." -- [Engraving of] Nicolas Bacon / Adr. van der Werff, pinx; P. à Gunst, sculpt. 17th century.
Some pages still need work. Help out!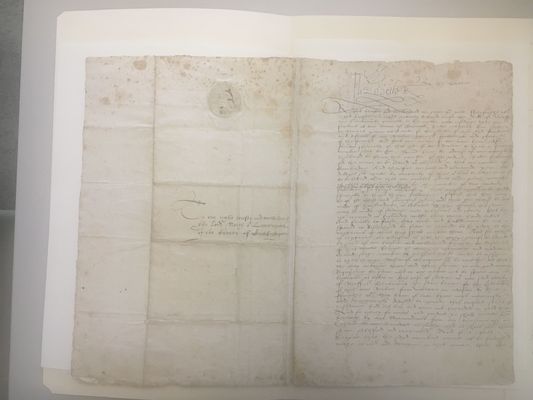 The letter concerns the potential attempt for an invasion by the French and ordering the raising of troops in Cambridgeshire.
Some pages still need work. Help out!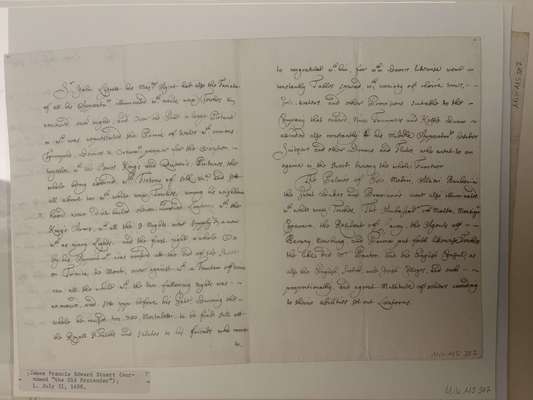 Letter, [16]88 Jul. 31, Rome [to] Sir Rich. Bulstrode. Unsigned letter concerning the celebrations in Rome of the birth of James, Prince of Wales on 10 Jun. 1688 to James II of England and Mary of Modena. The description of the festivities took place on July 25 and the two following days and...
Some pages still need work. Help out!
4 pages: 25% transcribed, 25% needs review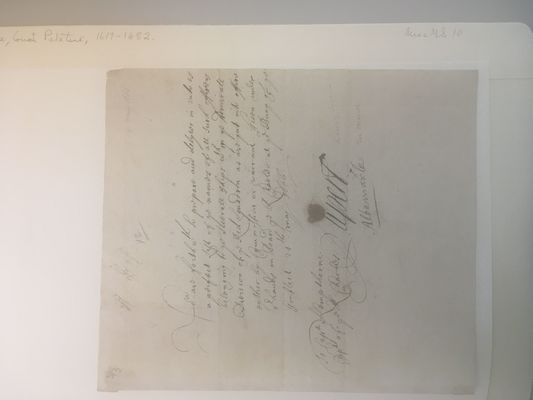 Rupert and Albemarle request the list of officers in the Admiral Division of the Red Squadron.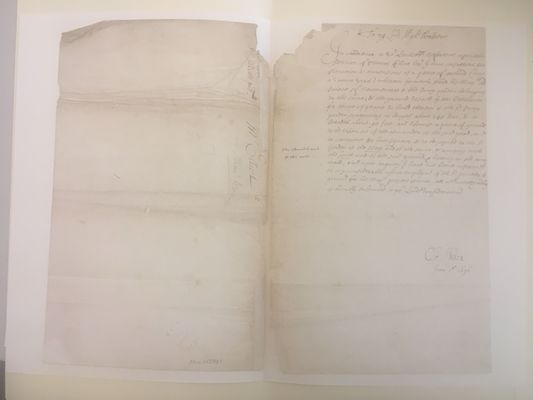 Wren writes his opinion concerning a building to be erected by Thomas Elliot on a piece of land (formerly His Majesty's privy garden) owned by the Crown. The privy garden was attached to "his Maj.s old palace of Newmarket." The Lord High Treasurer at the time of his letter was Thomas Osborne, at...
Some pages still need work. Help out!