Search for roller*
1921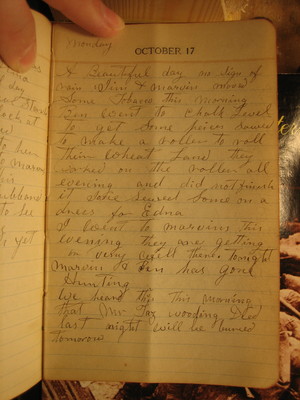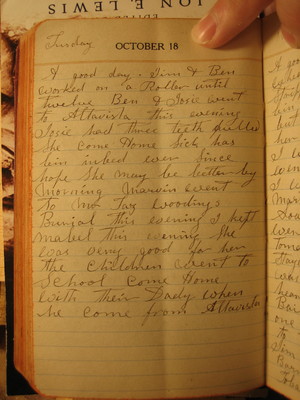 1922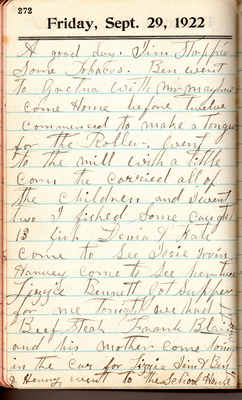 A good day. Jim stripped some tobacco. Ben went to Gretna with Mr Mayhew. Come home before twelve. Commenced to make a tongue for the roller. Went to the mill with a little corn. He carried all of the children and I went two. I fished some. Caught 13 fish. Denia & Kate come to see Josie. Irvin Harvey come to see her two. Lizzie Bennett got supper for me tonight. We had beef steak. Frank Blair and his mother come tonight in the car for Lizzie. Jim & Ben & Henry went to the school house.
Last edit almost 6 years ago by
mkstewart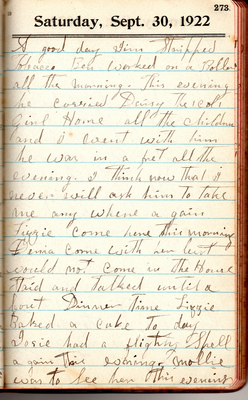 A good day. Jim stripped tobacco. Ben worked on a roller all the morning. This evening he carried Daisy the col girl home. All the children and I went with him. He was in a fret all the evening. I think now that I never will ask him to take me any where a gain. Lizzie come here this morning. Denia come with her but would not come in the house. Staid and talked until a bout dinner time. Lizzie baked a cake to day. Josie had a flighty spell a gain this evening. Mollie was to see her this evening.
Last edit almost 6 years ago by
mkstewart