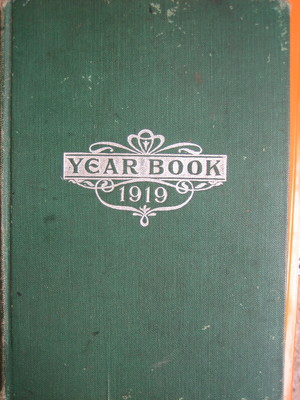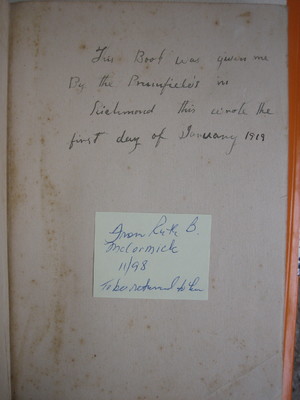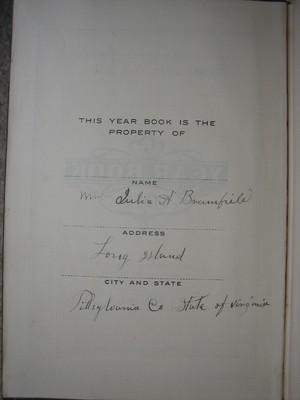 THIS YEAR BOOK IS THE PROPERTY OF
NAME
ADDRESS
CITY AND STATE
Pittsylvania Co State of Virginia
Last edit almost 3 years ago by
Sara Brumfield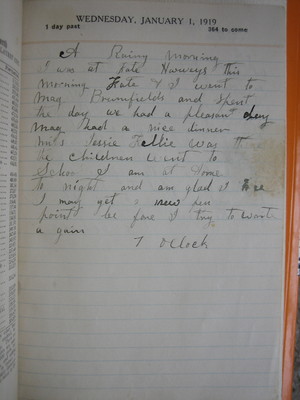 A rainy morning. I was at Kate Harveys this morning. Kate & I went to Mag Brumfields and spent the day. We had a pleasant day. Mag had a nice dinner. Miss Jessie Kellie was there. The children went to school. I am at home to night and am glad I am.
I may get a new pen point before I try to write again.
7 oclock
Last edit over 6 years ago by
Sara Brumfield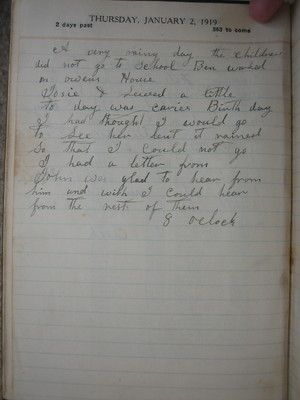 A very rainy day the children did not go to school. Ben worked on Owens house.
Josie & sewed a little today was Carries birth day. I had thought I would go to see her but it rained so that I could not go. I had a letter from John was glad to hear from him and wish I could hear from the rest of them.
8 oclock
Last edit about 8 years ago by
Ben Brumfield