Search for "Red Cross"
1918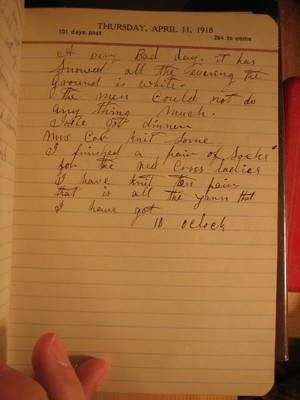 A very bad day. It has snowed all the evening the ground is white.
The men could not do anything much.
I finished a pair of socks for the Red Cross ladies. I have knit ten pair that is all the yarn that I have got.
10 oclock
Last edit about 10 years ago by
Ben Brumfield