About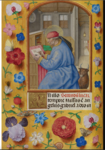 The Horticultural Society is an organization in Sandy Spring, Maryland that has met continuously since February 28, 1863! Read about the decisions, members, and happenings of the Society. This collection includes both typewritten and handwritten documents.
When formed, the society was seen as an adjunct to two established farmers clubs whereby the Horticultural Society distinguished itself by allowing membership for women. The group originally focused on home vegetable production, poultry, and domestic gardening with a greater emphasis on the latter evolving over time. Monthly meteorological reports became an agenda mainstay over time as well.
Works
Metadata: Identifier: smpa_04-20-04 Title: Club Minutes: Horticultural Society, 1891-1906 Creator: Horticultural Society Subject: Sandy Spring Horticultural Society--Archives; Sandy Spring (Md.)--Societies and clubs; Sandy Spring (Md.)--Social life and customs; Clubs-Maryland--Sandy...
Collaboration is restricted.
539 pages: 88% complete (2% indexed, 88% transcribed)
Collaboration is restricted.
378 pages: 27% complete (2% indexed, 28% transcribed)
Subject Categories