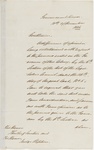 In 1826, the privates Joseph Sudds and Patrick Thompson deliberately committed theft in the expectation that they would be transported, a fate they believed to be preferable to continued service in the army. Lieutenant Governor Ralph Darling, Governor of N.S.W., commuted their sentence to a...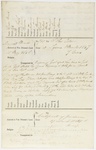 In times past, having a convict in your family history was something to be ashamed of – it is ironic that now it is almost un-Australian not to have one! Apart from the usual personal details of when and where the person was born, what you find in these records are the reasons for your...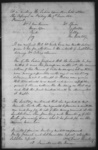 In 1848 the Sydney Female Refuge Society was established to provide a home for women escaping from prostitution and for young unmarried girls who fell pregnant. This collection includes the digitised pages of three 'minute books' from the Society records. The refuge was established on 21...