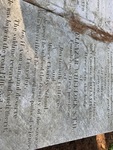 The Hanover, New Hampshire Cemetery Records digital collection consists of several groups of documents: the William Dewey Journal, which records deaths in the vicinity of Hanover from 1769 to 1859; the Chivers Notebook, a cemetery plot plan with diagrams of lots, along with inscriptions on...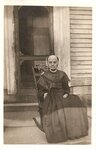 This commonplace book of poetry was compiled by sisters of the Shaker community in Enfield, New Hampshire, between 1890 and 1921. In the notebook, handed down from Caroline Whitcher to Mary Ella Briggs to Rosetta Cummings, favorite poems have been carefully copied down from a variety of...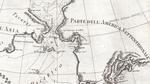 Gleb Semyonovich Shishmarev (1781-1835) and Mikhail Nikolayevich Vasil'ev (1770-1847) were officers in the Imperial Russian Navy. Their expedition of 1819-1822 explored the western coast of Alaska. These papers, from the Vilhjalmur Stefansson Collection, include correspondence from...