About
Index cards to St. Louis Criminal Court case files, circa 1894-1950. These cards contain the index to both permanent and non-permanent case files from the St. Louis City Criminal Court. This index will be used to access the permanent records held by the Missouri State Archives until they are processed and added to the Judicial Database.
How to Index the Records
-The indexing conventions are located at the bottom of every page in the transcription view.
-Use standard capitalization for all names and all initials should be followed by a period.
-Aliases should be included in the Remarks field ("Alias: First Last, first last", etc).
-Use four digit years. Years should be between 1894-1950.
Questions
Email questions to our eVolunteer Coordinator at archvol@sos.mo.gov
Works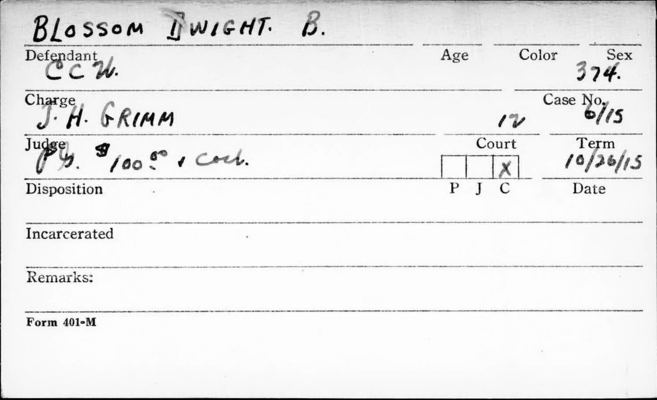 Some pages still need work. Help out!
500 pages: 49% transcribed, 29% needs review