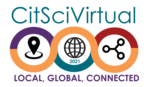 "From Cursive to Database" workshop for the 2021 Citizen Science Alliance virtual meeting.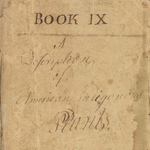 The collection from the Botany Libraries, Archives of the Gray Herbarium, includes Manasseh Cutler papers, consisting of notebooks of observations of plants, notebooks of extracts from books and letters, dated from 1782 to 1808, and a small group of loose materials, which includes material...
Start Transcribing
The Harvard University Herbaria house five comprehensive, non-circulating research libraries that are managed collectively as the Botany Libraries. The combined collections are rich repositories of rare books, manuscripts, field notes, and historical correspondence, as well as current...
Start Transcribing