Search for "picked peas"
1918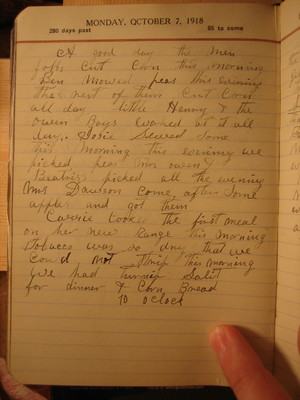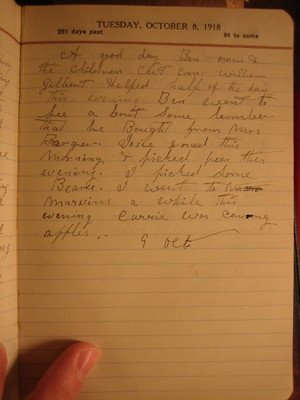 1919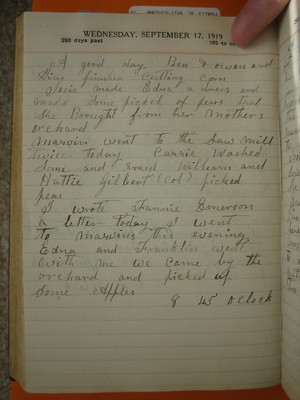 1920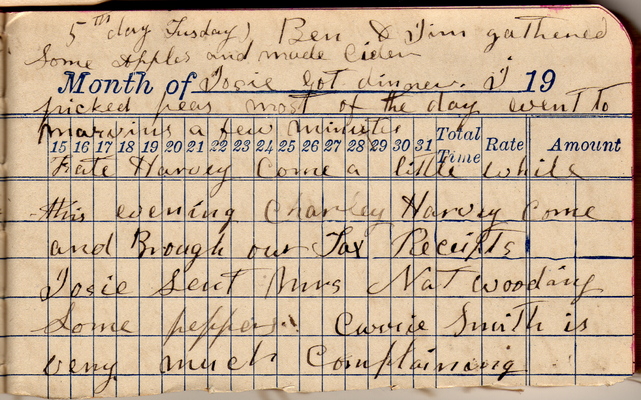 5th day Tuesday
Ben & Jim gathered some apples and made cider. Josie got dinner. I picked peas most of the day. Went to Marvins a few minutes. Kate Harvey come a little while. This evening Charley Harvey come and brough our tax receipts. Josie sent Mrs Nat Wooding some peppers. Carrie Smith is very much complaining.
Last edit about 10 years ago by
Linda Tucker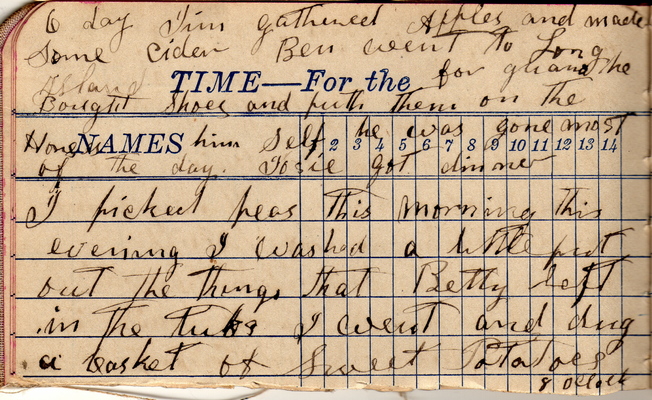 6 day Jim gathered apples and made some cider. Ben went to Long Island for guano. He bought shoes and put them on the horses him self. He was gone most of the day. Josie got dinner. I picked peas this morning. This evening I washed a little. Put out the things that Betty left in the tubs. I went and dug a basket of sweet potatoes.
8 oclock
Last edit about 10 years ago by
Linda Tucker