Search for mauled*
1919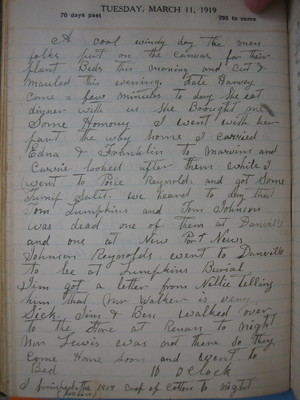 1921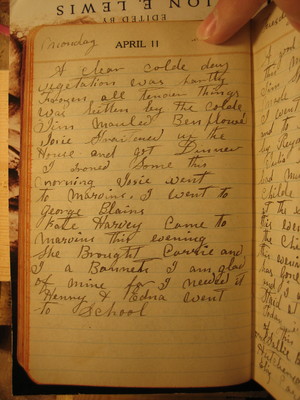 1920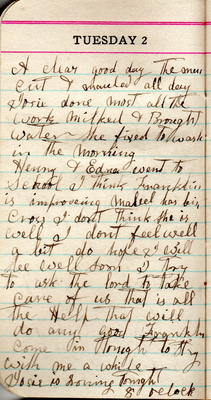 A clear good day. The men cut & mauled all day. Josie done most all the work. Milked & brought water. She fixed to wash in the morning. Henry & Edna went to school. I think Franklin is improveing. Mabel has bin cross. I dont think she is well. I dont feel well a bit. Do hope I will be well soon. I try to ask the lord to take care of us. That is all the help that will do any good. Franklin come in tonight to stay with me a while. Josie is ironing tonight.
8 oclock
Last edit over 10 years ago by
Linda Tucker
1923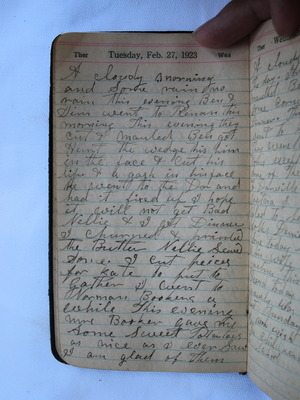 Last edit about 3 years ago by
Trisha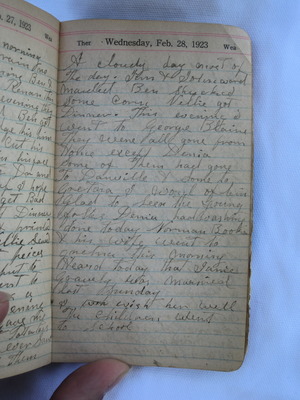 Last edit about 3 years ago by
Trisha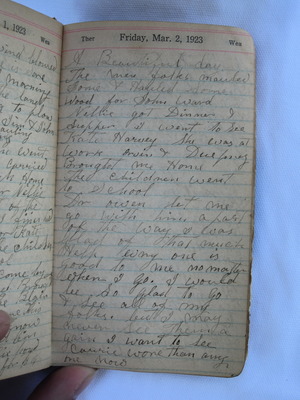 A beautiful day. The men folks mauled some and hauled some wood for John Ward. Nellie got dinner and supper. I went to see Kate Harvey. She was at work. Irvin and Duepney brought me home. The children went to school. Dr. Owen let me go with him a part of the way. I was glad of that much help. Every one is good to me no matter when I go. I would be so glad to go and see all of my folks but I may never see them again. I want to see Carrie more than any one now.
Last edit over 7 years ago by
Nathani