Search for "grave yard"
1918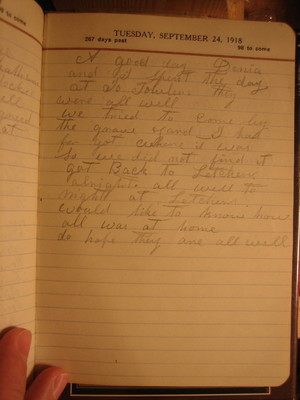 A good day. Denia and I spent the day at Jo Towlers. They were all well.
We tried to come by the grave yard. I had for got where it was so we did not find it.
Got back to Letchers alright. All well to night at Letchers.
Would like to know how all was at home.
Do hope they are all well.
Last edit about 11 years ago by
Ben Brumfield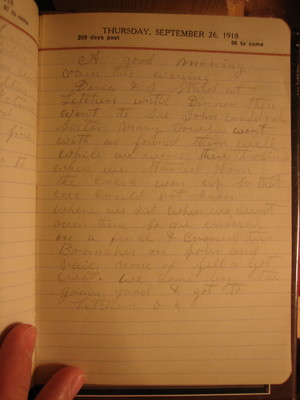 1919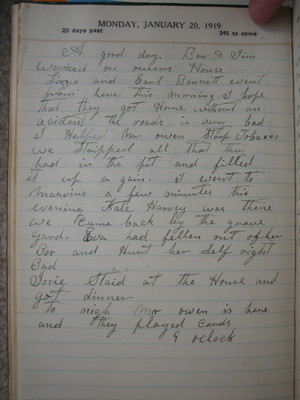 1923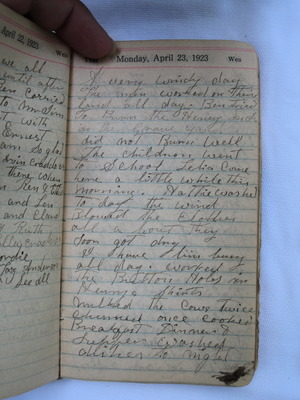 A very windy daty. The men worked on their land all day Ben tried to burn the honey suck in the grave yard. Did not burn well. The children went to school. Lelia come here a little while this morning. Hatie washed today. The wind blowed the clothes all about. They soon got dry. I have bin busy all day.Worked the button holes in Henrys shirts milked the cows twice churned once cooked breafast dinner and supper. Washed dishes tonight.
Last edit about 7 years ago by
Nathani