Search for speakin* "a speakin" "public speakin" "to speak"
1918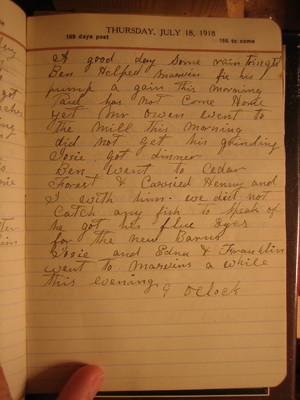 Last edit over 6 years ago by
dy957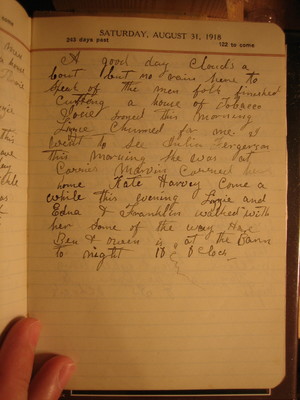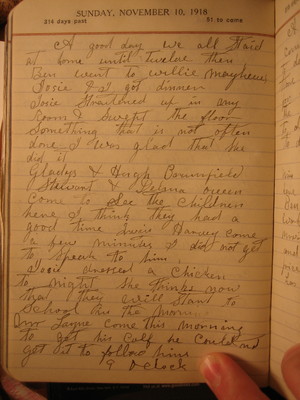 1919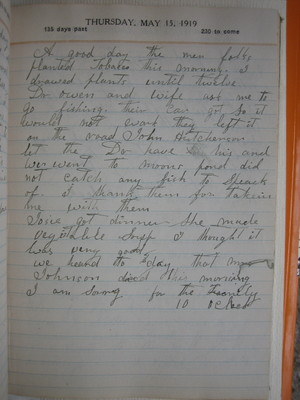 Last edit over 6 years ago by
dy957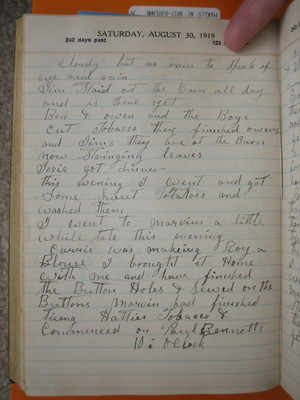 1921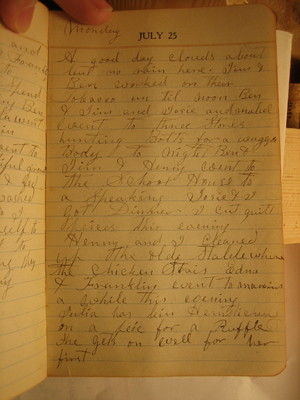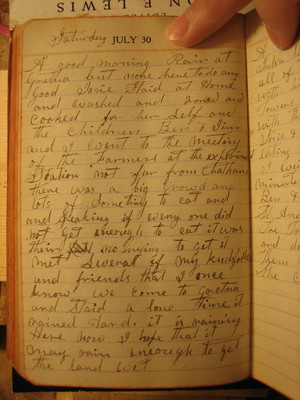 A good morning. Rain at Gretna but none here to do any good. Josie staid at home and washed and ironed and cooked for her self and the children. Ben & Jim and I went to the meeting of the farmers at the experiment station not far from Chatham. There was a big crowd and lots of something to eat and and speaking. If every one did not get enough to eat it was their no trying to get it.
Met several of my kindsfolks and friends that I once knew. We come to Gretna and staid a lone time. It rained hard. It is raining here now. I hope that it may rain enough to get the land wet.
Last edit about 9 years ago by
Ben Brumfield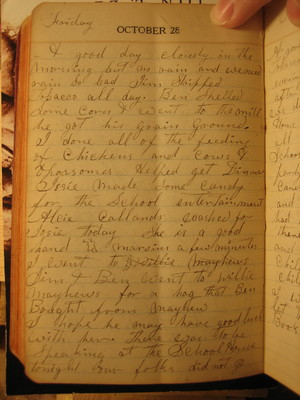 1920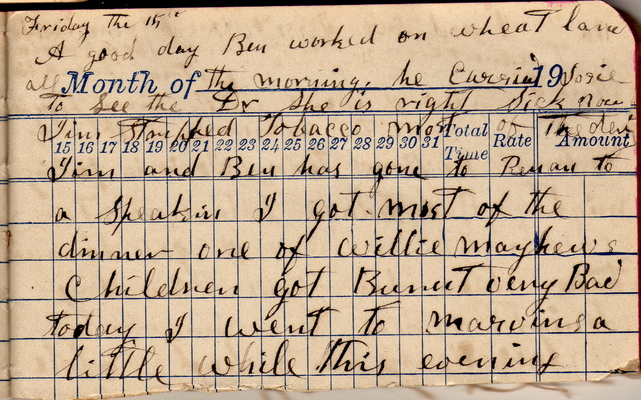 Friday the 15th A good day. Ben worked on wheat land all the morning. He carried Josie to see the Dr. She is right sick now. Jim stripped tobacoo most of the day. Jim and Ben has gone to Renan to a speakin. I got most of the dinner. One of Willie Mayhews children got burnt very bad today. I went to Marvins a little while this evening.
Last edit about 9 years ago by
Linda Tucker
1922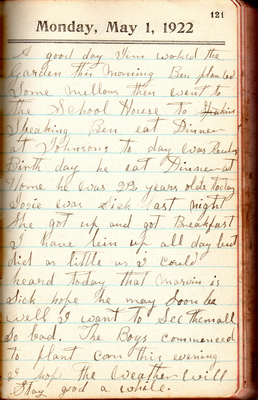 A good day. Jim worked the Garden this morning Ben planted some mellons then went to the School House to Speakin [crossed out] Speaking. Ben eat Dinner at Johnsons to day was [Rauly?] Birth day he eat Dinner at Home he was 22 years olde today. Josie was Sick last night. She got up and got Breakfast. I have bin up all day but did as little as I could. heard today that Marvin is sick hope he may Soon be well I want to See them all so bad. The Boys [commenced?] to plant corn this evening. I hope the Weather will stay good a while.
Last edit almost 7 years ago by
Lydia B