Search for camp* "training camp"
1918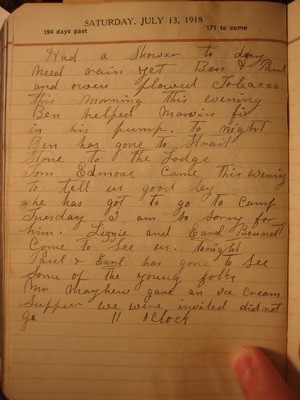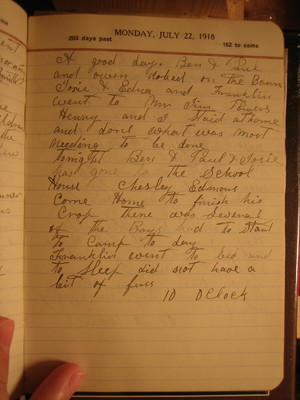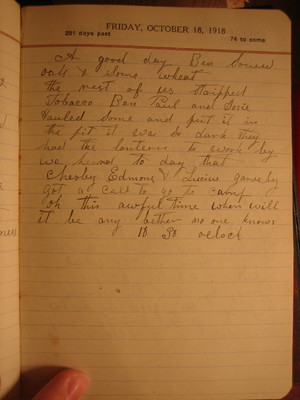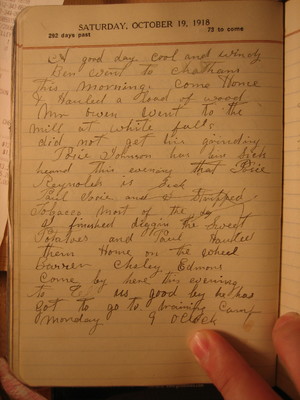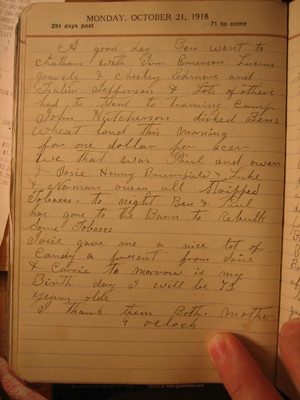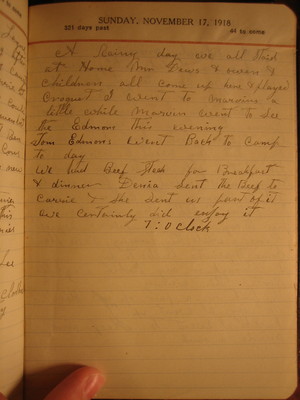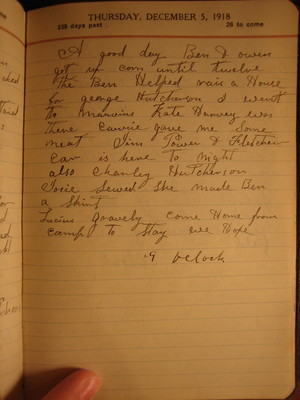 1919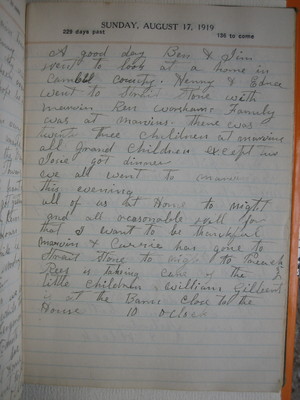 1921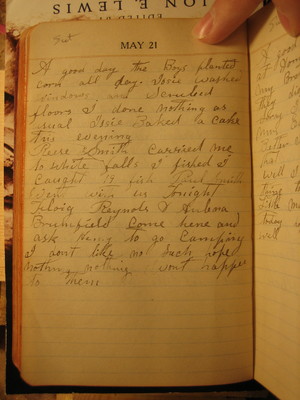 Last edit over 6 years ago by
dy957
1920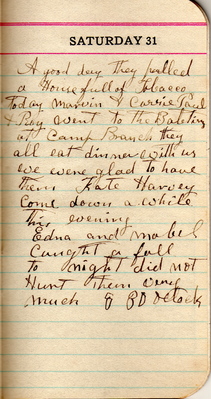 A good day. They pulled a house full of tobacco today. Marvin & Carrie, Paul & Roy went to the [?] at Camp Branch. They all eat dinner with us. We were glad to have them. Kate Harvey come down a while this evening. Edna and Mabel caught a fall to night. Did not hurt them very much. 8:30 oclock
Last edit over 9 years ago by
Linda Tucker
1923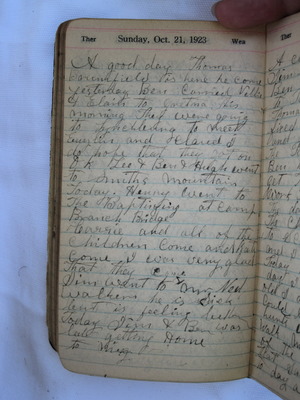 A good day. Thomas Brumfield is here. He come yesterday. Ben carried Nellie and Elain to Gretna this morning. They were going to Lynchburg to meet Evylin and Claud. I do hope that they got on o.k. Lee and Ben and Hugh went to Smiths[sic] Mountain today. Henry went to the baptizing at Camp Branch Bridge. Carrie and all of the children come and Kate come. I was very glad that they come. Jim went to Mr Ned Walkers. He is sick but is felling better today. Jim and Ben was late getting home to night.
Last edit about 6 years ago by
Nathani