Search for "odd fellows" "Odd fellows" "odd Fellows" "odd Fellow" "Odd Fellows"
1918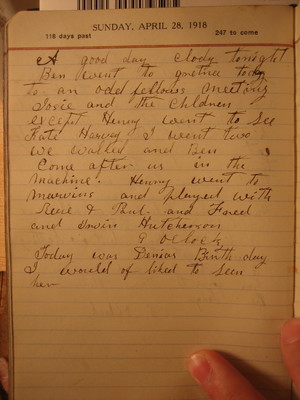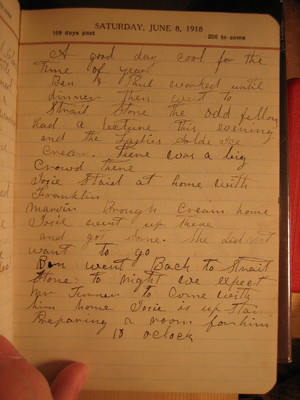 A good day. Cool for the time of year.
Ben and Paul worked until dinner then went to Strait Stone. The Odd fellows had a lecture this evening and the ladies solde ice cream. There was a big crowd there.
Josie staid at home with Franklin.
Marvin brough cream home. Josie went up there and got some. She did not want to go.
Ben went back to Strait Stone tonight. We expect Mr Turner to come with him home. Josie is upstairs preparing a room for him.
10 oclock
Last edit about 11 years ago by
Ben Brumfield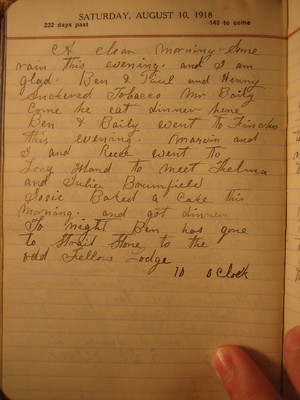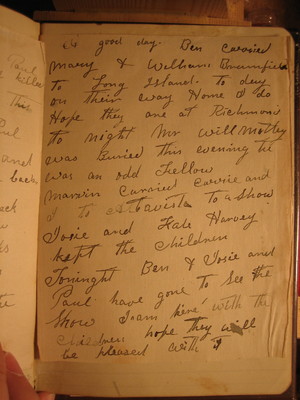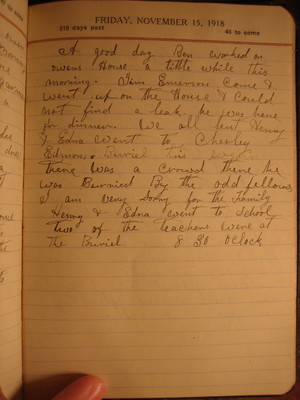 1919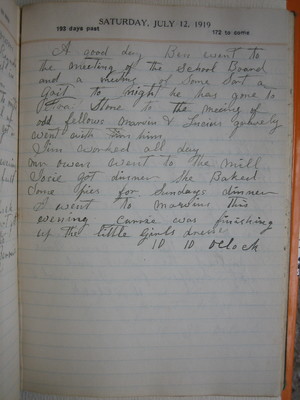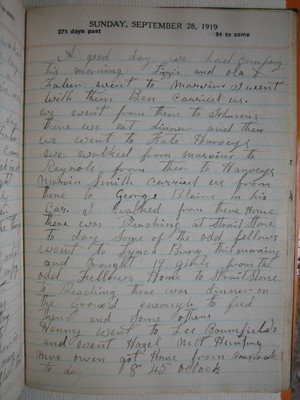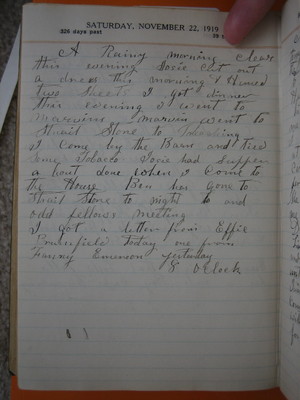 1921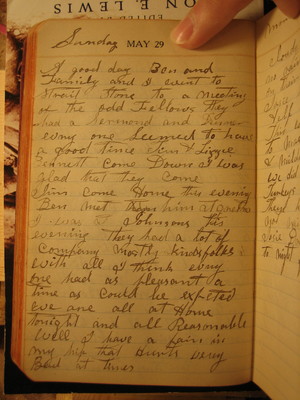 A good day. Ben and family and I went to Strait Stone to a meeting of the Odd Fellows. They had a sermond and dinner. Every one seemed to have a good time. Tim & Lizzie Bennett come down. I was glad that they come.
Jim come home this evening. Ben met him at Gretna. I was at Johnsons this evening. They had a lot of company mostly kindsfolks With all I think every one had as pleasant a time as could be expected.
We are all at home tonight and all reasonable well. I have a pain in my hip that hurts very bad at times.
Last edit over 9 years ago by
Ben Brumfield