Search for "Miss Smith"
1920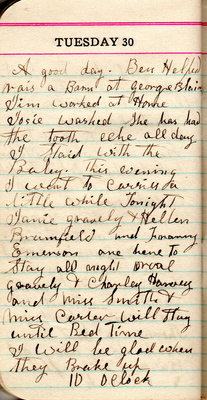 A good day. Ben helped rais a barn at George Blairs. Jim worked at home. Josie washed. She has had the tooth ache all day. I staid with the baby. This evening I went to Carries a little while. Tonight Janie Gravely & Hellen Brumfield and Franny Emerson are here to stay all night. Orval Gravely & Charley Harvey and Miss Smith & Miss Carter will stay until bed time. I will be glad when they brake up.
10 oclock
Last edit over 10 years ago by
Linda Tucker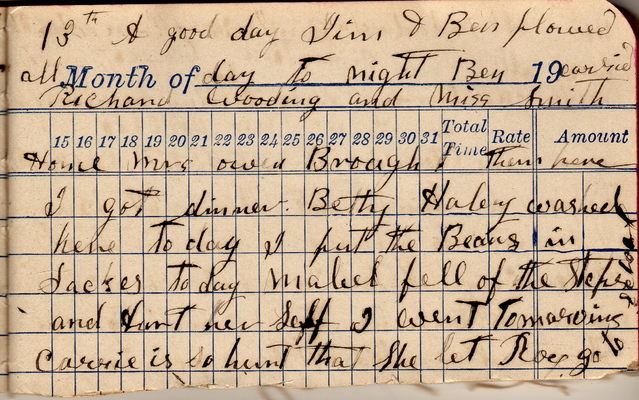 13th A good day. Jim & Ben plowed all day. To night Ben carried Richard Wooding and Miss Smith home. Mrs Owen brought them here. I got dinner. Betty Haley washed here to day. I put the beans in sackes to day. Mabel fell of the step and hurt her self. I went to Marvins. Carrie is so hurt that she let Roy go to school.
Last edit over 9 years ago by
Linda Tucker