Search for "shuck corn" "shuck the corn" "Shucked some corn" "shucking his corn"
1918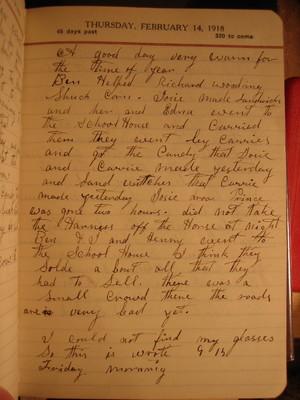 A good day very warm for the time of year.
Ben helped Richard Wooding shuck corn. Josie made sandwichs and her and Edna went to the School House and carried them. They went by Carries and got the candy that Josie and Carrie made yesterday and sand witchs that Carrie made yesterday. Josie drove Prince was gone two hours. Did not take the harness off the horse at night. Ben and I and Henry went to the School House. I think they solde a bout all that they had to sell. There was a small crowd there. The roads are very bad yet.
I could not find my glasses so this is wrote 9 15 Friday morning.
Last edit about 11 years ago by
Ben Brumfield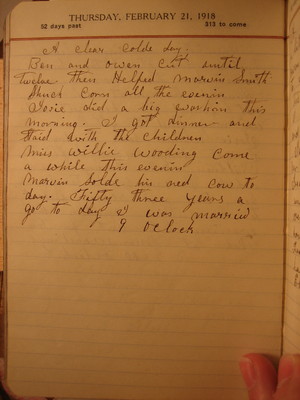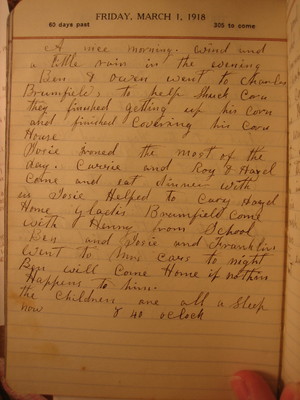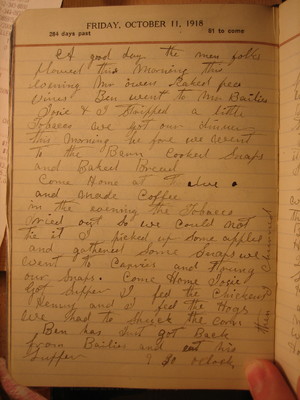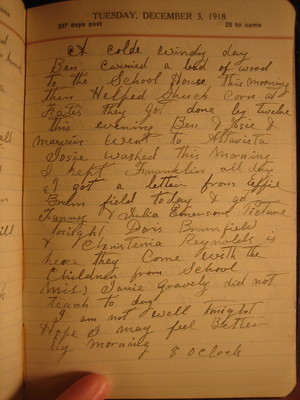 1919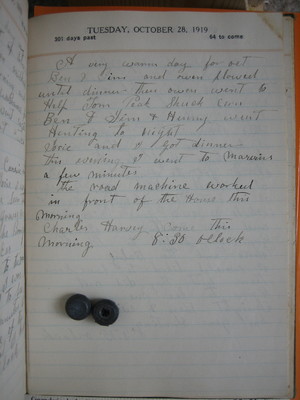 1921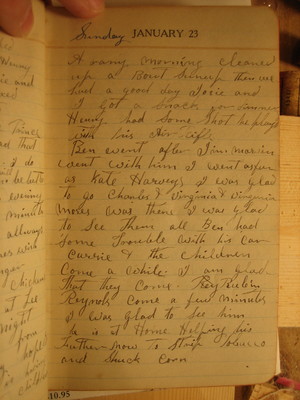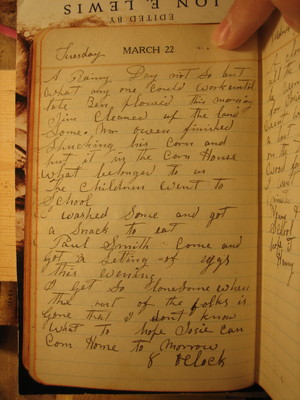 A rainy day. Not so but what any one could work until late. Ben plowed this morning. Jim cleaned up the land some. Mr Owen finished shucking his corn and put it in the corn house. What belonged to us.
The children went to school.
I washed some and got a snack to eat.
Paul Smith come and got a setting of eggs this evening.
I get so lonesome when the most of the folks is gone that I dont know what to. Hope Josie can com home to morrow.
8 oclock
Last edit over 9 years ago by
Ben Brumfield