Page 1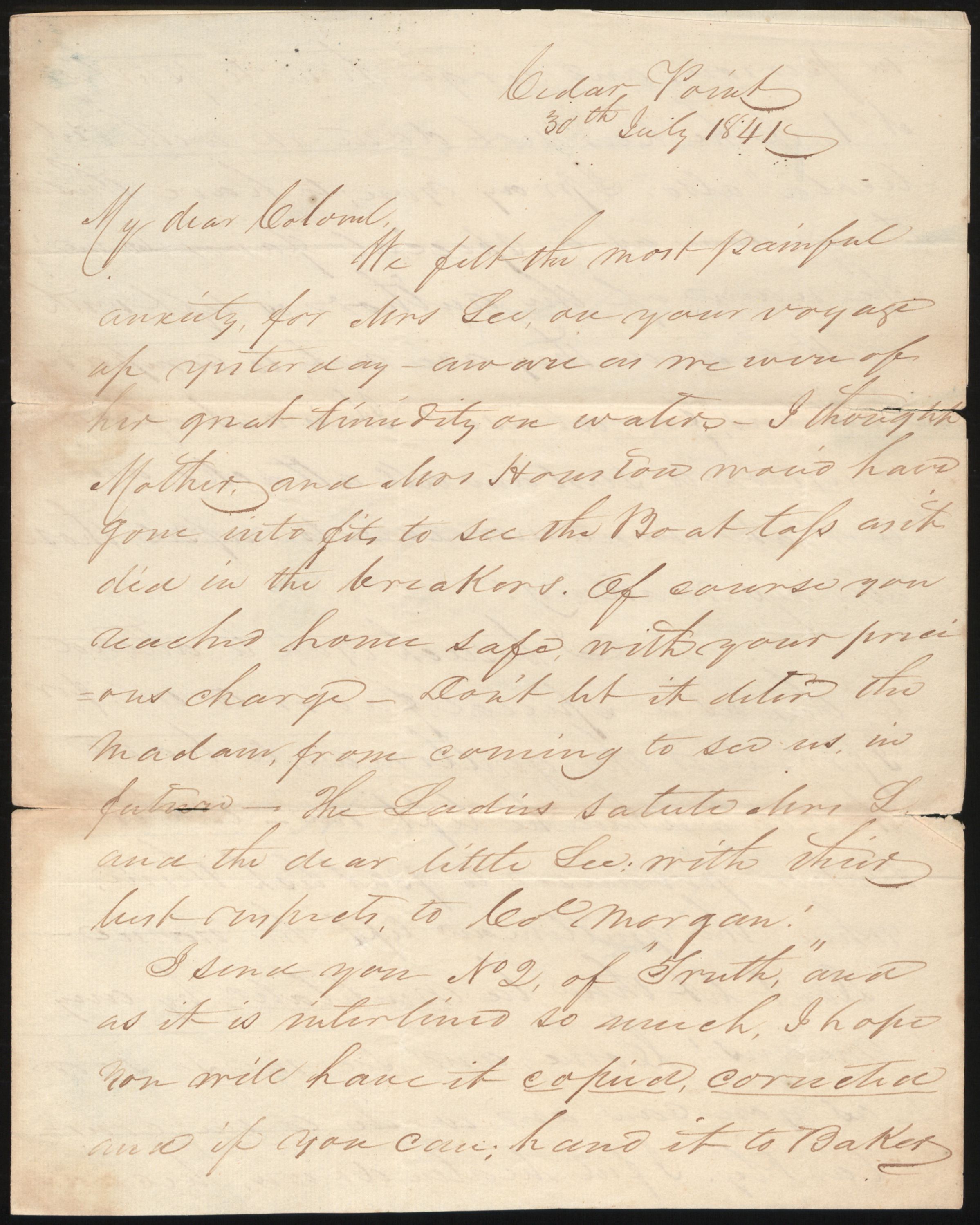 Cedar Point
30th July 1841
My dear Colonel
We felt the most painful
anxiety for Mrs Lee on your voyage
up yesterday, aware as we were of
her great timidity on water. I thought
Mother and Mrs Houston would have
gone into fits to see the Boat top and
dive in the breakers. Of course you
reached home safe with your preci
-ous charge. Don't let it deter the
Madam from coming to see us in
future. The Ladies salute Mrs Lee
and the dear little Lee, with their
best respects, to Col Morgan!
I send you No 2, of "Truth," and
as it is interlined so much, I hope
you will have it copied, corrected
and if you can, hand it to Baker
Page Notes
Please sign in to write a note for this page