Page 2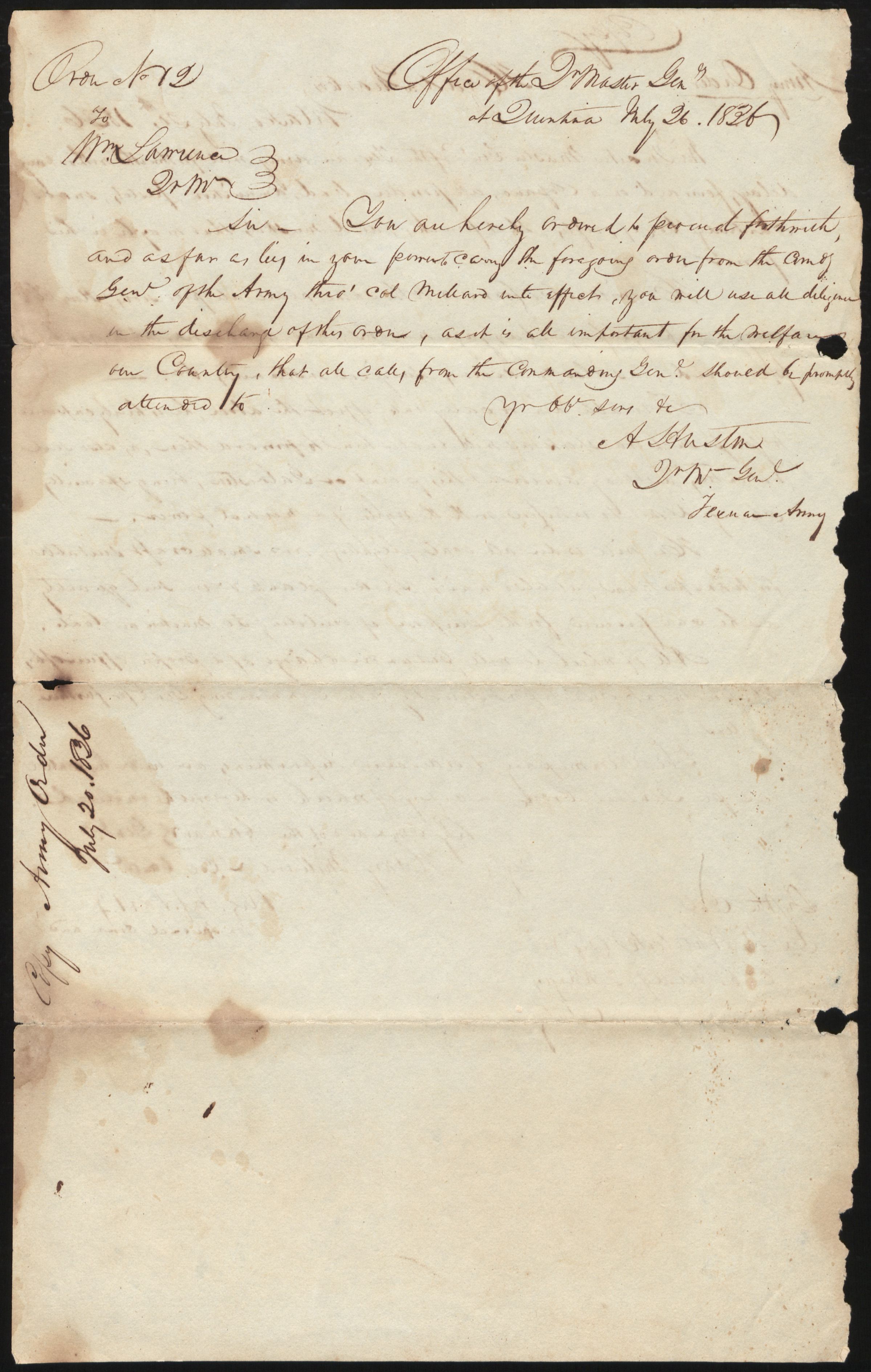 Order No12 Office of the Qrt Master, Genl.
at Quintana July 26 1836
To
Wm Lawrence
Qrt Mst
Sir, You are hereby ordered to proceed forthwith,
and as far as lies in your power to carry the foregoing order from the Comd'g
Genl of the Army [thro?] Col Millard into effect, you will use all diligence
in the discharge of this order, as it is all important for the welfare [of?]
our Country, that all calls from the Commanding Genl. should be promptly
attended to.
Your Ob Serv te
A Huston
Qrt Mast Genl
Texas Army
[Written down left side border is the following]
Copy Army Order
July 20, 1836
Page Notes
Please sign in to write a note for this page