Thursday, September 27, 1923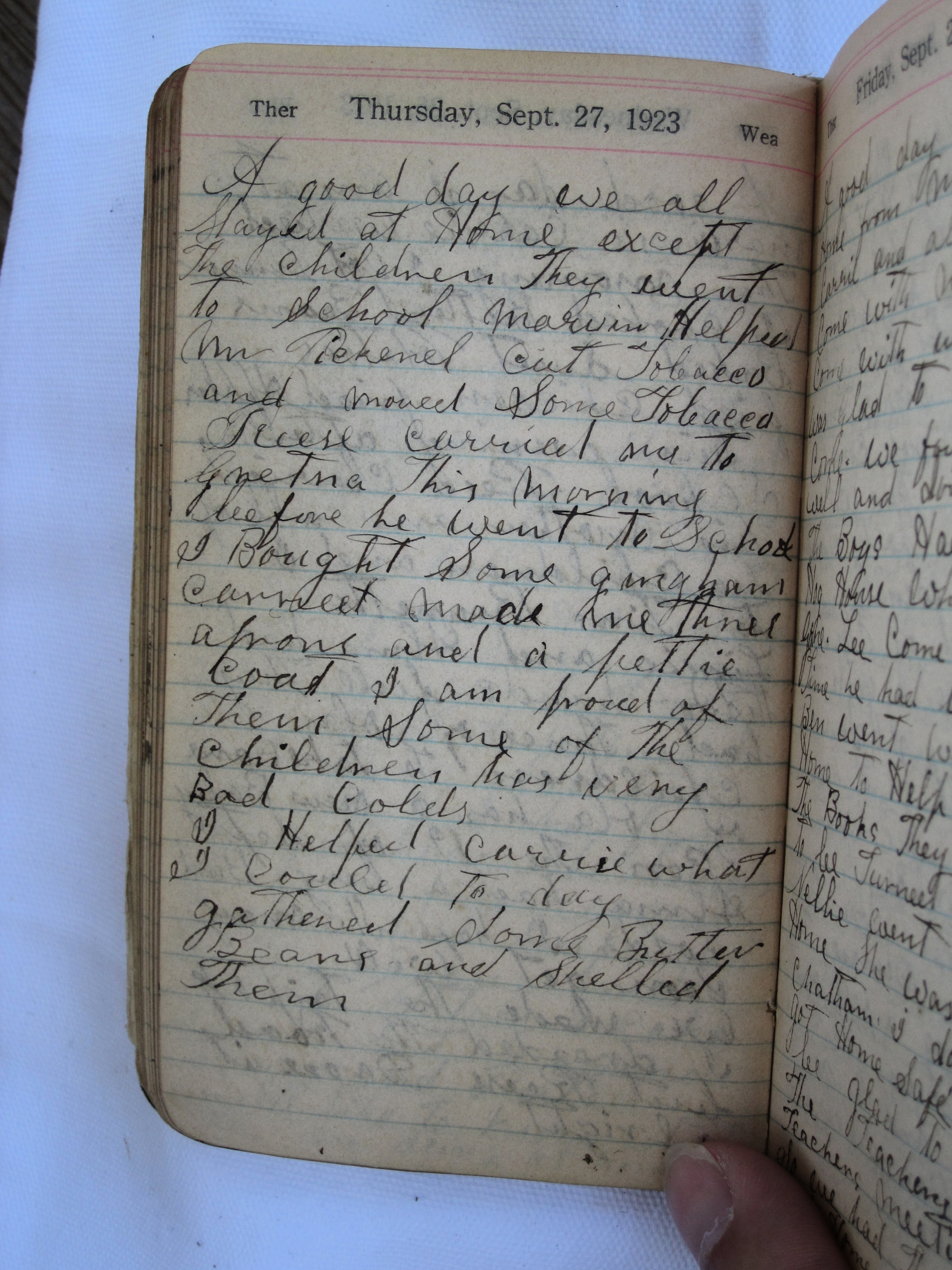 A good day. We all
stayed at home except
the children. They went
to school. Marvin helped
Mr. Pickenel cut tobacco
and moved some tobacco.
Reese carried me to
Gretna this morning
before he went to school.
I bought some gingham.
Carrie made me three
aprons and a pettie
coat. I am proud of
them. Some of the
children have very
bad colds.
I helped Carrie what
I could today.
Gathered some butter
beans and shelled
them.
Page Notes
Please sign in to write a note for this page
I found a Pickenel family in the Chatham area in the 1930 census and the name is clearly written there. I assume that this is the same surname as the Annie Pickerel who appeared in 1921. She is not listed in the Allie Pickenel family in the 1930 census. He is listed as having been born in Virginia but the name does not appear in any other Virginia census in Ancestry.com and only once else in Massachusetts in 1870.
I have found some records of Pickenels in Kentucky. The 1930 census says that he owned his farm so the county land records should confirm the spelling. The census page indicates that the farm was on the Gretna road.