Wednesday, January 4, 1922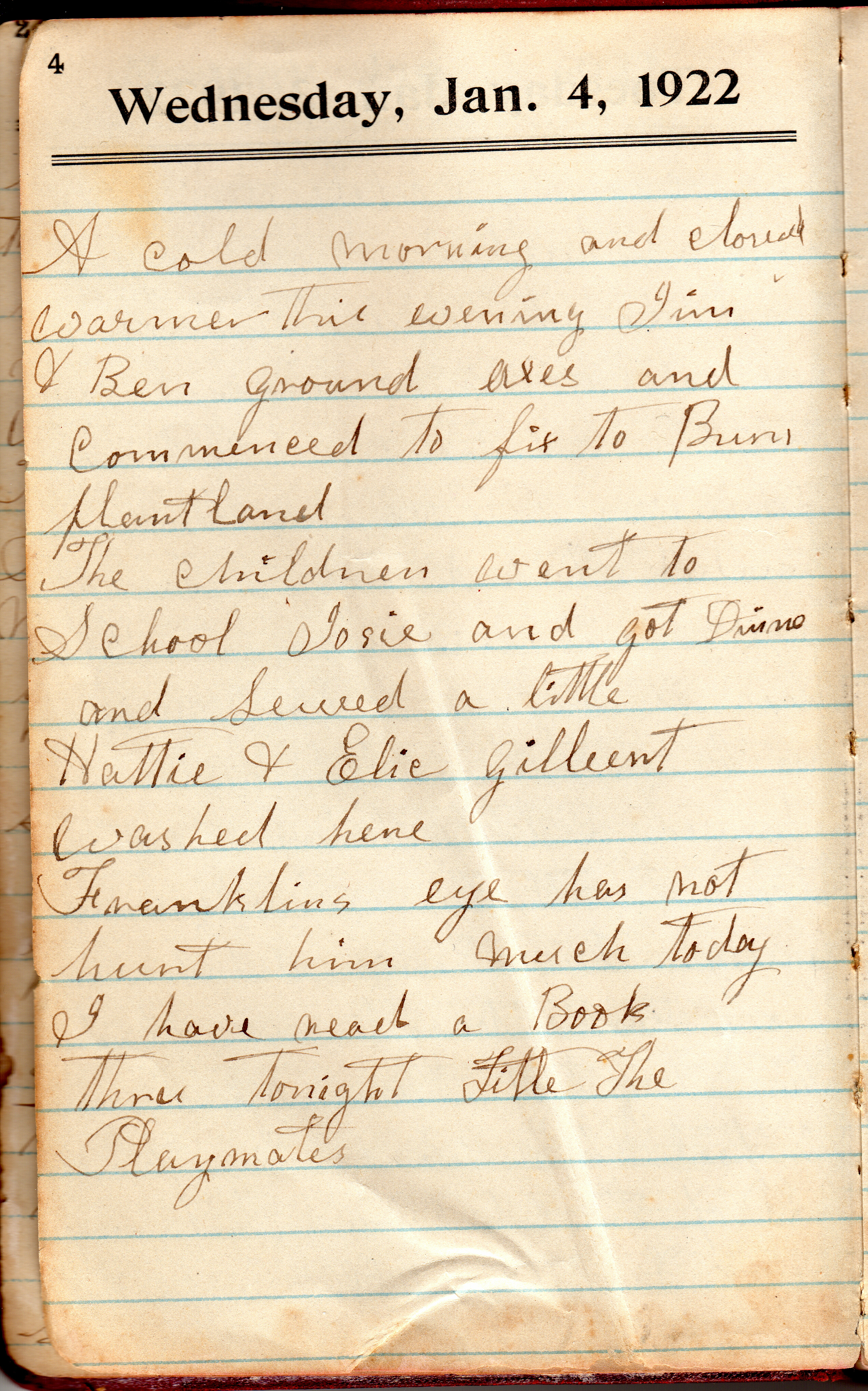 A cold morning and cloud.
Warmer this evening. Jim
& Ben ground axes and
commenced to fix to burn
plant land.
The children went to
school. Josie and got dinner
and sewed a little.
Hattie and Elie Gilbert
washed here.
Franklins eye has not
hurt him much today.
I have read a book
thru tonight. Title The
Playmates.
Page Notes
Please sign in to write a note for this page