About
The University of Virginia Law Library's collection of Scottish Court of Session Papers consists of printed and formerly bound case materials presented before the Court of Session, the highest civil court in Scotland, from 1757 to 1834. As a court of appeal and of first instance, the Court of Session in this period held jurisdiction over contract and commercial cases, matters of succession and land ownership, divorce proceedings, intellectual property and copyright disputes, and contested political elections. The UVA collection includes approximately 2500 printed petitions, answers, replies, and case summaries.
William Craig, Lord Craig (1745-1813), began assembling this collection as an advocate and later a judge on the Court of Session in the late eighteenth and early nineteenth centuries. The papers apparently passed to Andrew Skene after Craig's death. Skene (1784-1834) also worked as an advocate and later briefly served as Scotland's solicitor general. He greatly expanded Craig's original collection. When Skene died in 1835 the papers were sold in an estate sale after which the Library of the Society of Advocates in Aberdeen, Scotland came into possession of them. The Library sold them along with many of their manuscript collections in the 1980s. The UVA Law Library purchased the records in 1986.
These records are distinctive for their marginalia. While copies of these records exist in other archives, Craig's and Skene's handwritten annotations make the material in the UVA Law Library's collection unique. The two men frequently summarized a case's major points, commented on Scottish law, created schemes to link documents together, and included notations to published case reports within the margins of these documents. These notations represent two men participating in the making and interpretation of Scots Law in the 18th and 19th centuries.
This transcription project is a challenge because the annotations were done at different times in two separate hands. We believe that Craig had the messier handwriting and Skene possessed the finer penmanship. The two men often wrote all over the first page of a case document, although Skene tended to confine his notations to the top center of the document while Craig usually commented in the right or left margins. (This is not always the case)
We need your help to make sense of the marginalia. The first step is to transcribe the handwritten information on these pages. We are less concerned with assigning authorship to each piece of written text at this stage than we are with getting a good sense what those penned words say.
Your work will form an important part of a major initiative to build a digital archive of our Court of Session Papers at the UVA Law Library that we hope will be useful to academics and the general public. You can see our progress thus far here.
Works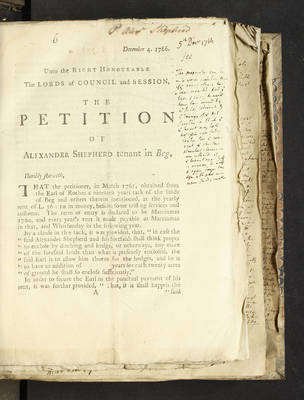 1 page: 0% indexed, 0% transcribed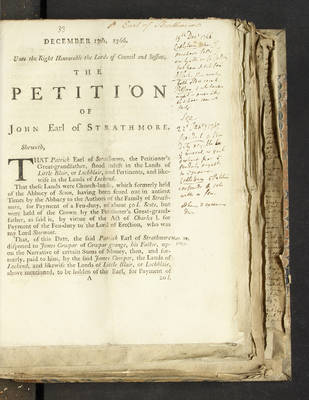 2 pages: 0% indexed, 0% transcribed
4 pages: 0% indexed, 0% transcribed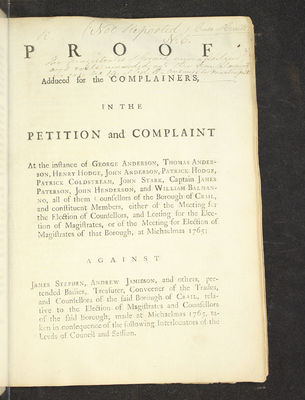 The complainers in this case alleged that the counsellors of Crail were under the influence of Sir John Anstruther and that Sir John's representatives sold meal to the trades at a special price in order to bribe certain men before the borough's election.
1 page: 0% indexed, 0% transcribed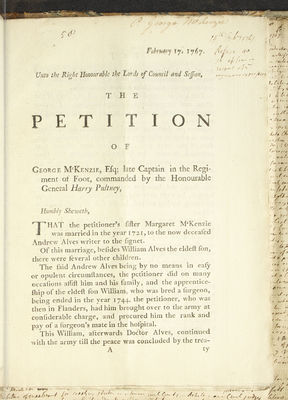 1 page: 0% indexed, 0% transcribed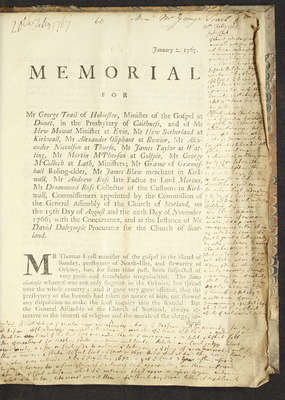 3 pages: 0% indexed, 0% transcribed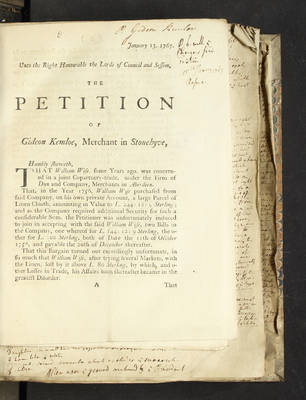 1 page: 0% indexed, 0% transcribed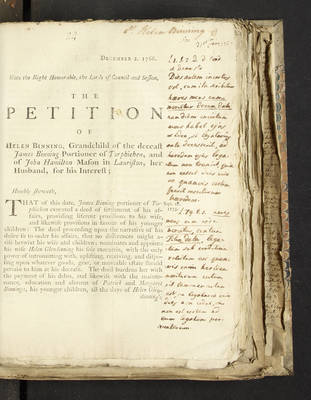 2 pages: 0% indexed, 0% transcribed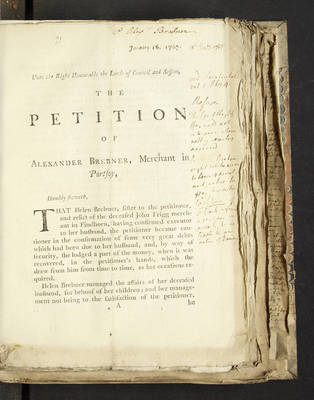 2 pages: 0% indexed, 0% transcribed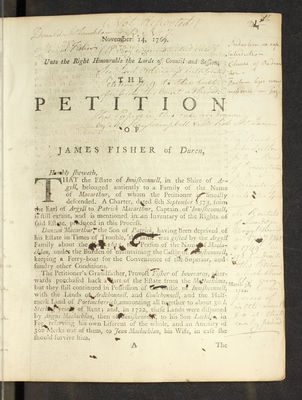 2 pages: 0% indexed, 0% transcribed
Subject Categories