About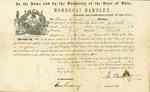 This collection contains a diary, a set of letters, and a manuscript document from the Special Collections at Cleveland Public Library.

The first item is the Diary for 1865, George B. Carle, Company K, 90th Ohio Regiment. The diary, part a larger collection, consists holograph entries in a purchased diary book. Not currently available for transcription are five letters from the family of George B. Carle, a pension certificate for George B. Carle (1915, 1918), and an 1846 captain's commission for Moses Carle (father). The collection also has buttons from various uniforms and uniform decorations.

Letters from Robert Allen, Company A, 13th Ohio. These eleven letters were written during the Civil War by union soldier Robert Allen to his family in Massillon, Ohio. There is an additional letter (April 4, 1862) by his brother A. Allen. The letters give details of various battles such as Murfreesboro, Shiloh, Nashville, Mount Pleasant, and Sutton, Virginia. Robert Allen served with company A of the 13th Ohio Infantry Regiment.

Manuscript of Civil War Lieutenant W.R. McComer. This manuscript details battles and scenes of battles, which occurred mostly in Mississippi, written by a member of the 2nd Ohio, later of the 83rd Ohio. The manuscript lacks p. 22.
Works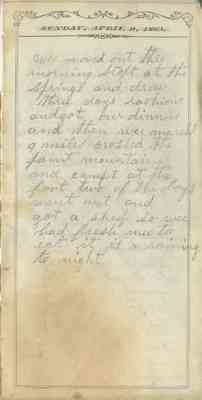 396 pages: 45% complete (100% corrected, 54% needs review)
52 pages: 0% complete (100% transcribed, 100% needs review)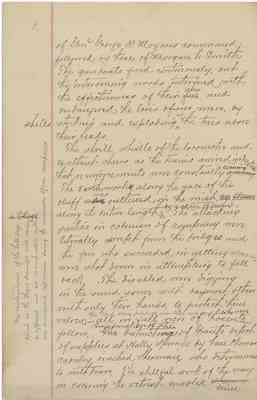 Manuscript details battles and scenes of battles, which occurred mostly in Mississippi, written by a member of the 2nd Ohio, later of the 83rd Ohio. (Manuscript lacks p. 22.)
24 pages: 8% complete (100% transcribed, 92% needs review)