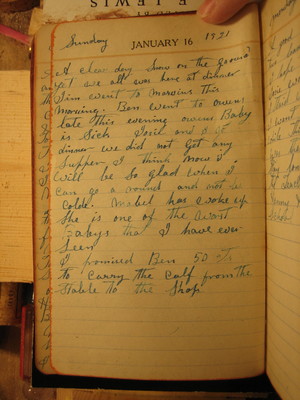 A clear day. Snow on the ground yet. We all was here at dinner. Jim went to Marvins this morning. Ben went to Owens late this evening. Owens baby is sick. Josie and I got dinner. We did not get any supper. I think now I will be so glad when I can go a round and not be colde. Mabel has woke up. She is one of the worst babys that I have ever seen.
I promised Ben 50 cts to carry the calf from the stable to the shop.
Last edit almost 10 years ago by
Ben Brumfield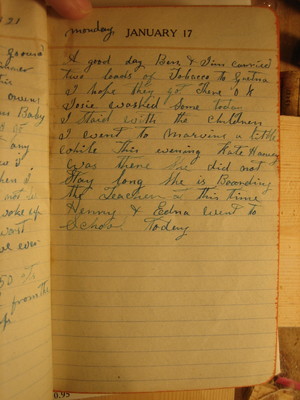 A good day. Ben & Jim carried two loads of tobacco to Gretna. I hope they got there ok.
Josie washed some today. I staid with the children.
I went to Marvins a little while this evening. Kate Harvey was there. She did not stay long. She is boarding the teacher at this time.
Last edit over 10 years ago by
Ben Brumfield